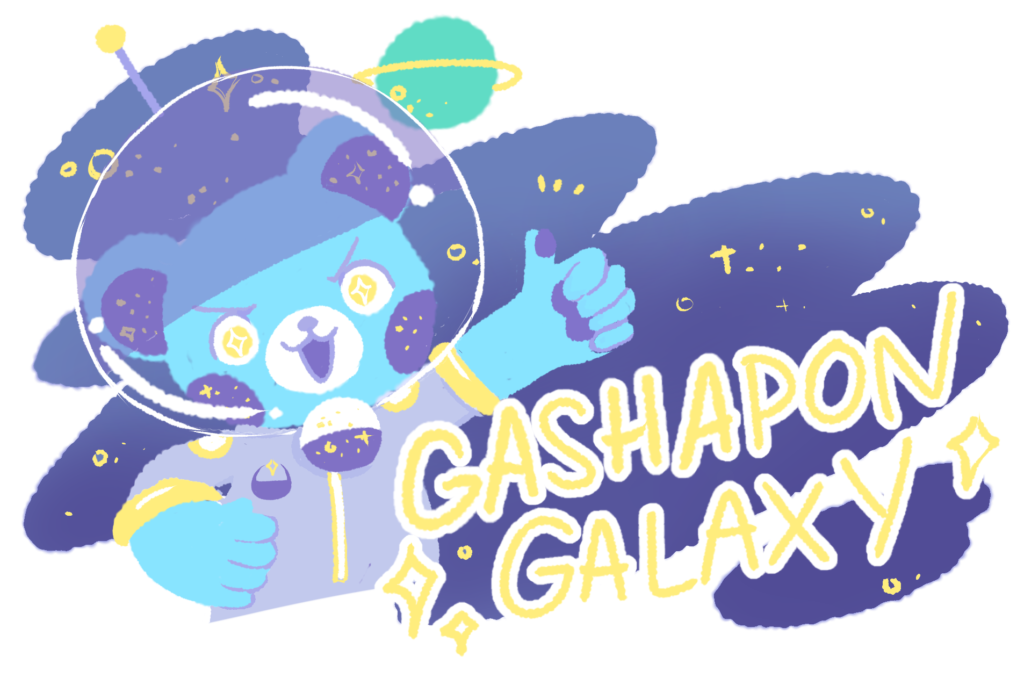 Start by sending a message to the Gacha Bear on the left side of the screen!
It will ask you how many plays you want to purchase, and tell you what you won.
When you're ready, you can ask it to launch your prizes to your house
**For reference: sticker shipping is $1.50 within the United States and $2 anywhere else.
Please let us know if you'd like to launch your prizes via tracked mail. ($3 within the US and $14 anywhere else)
We currently cannot launch prizes to any planet besides Earth at this time, we apologize for the inconvenience!